Principado Downtown Buenos Aires Hotel
Discover the magic of Buenos Aires
We make your stay a pleasant moment.
Easy access to the commercial and financial center.
Quality of service
Our hotel has comfortable rooms with Smart TV with cable service, YouTube and Netflix, a desk, USB connectors and a private bathroom with amenities. The rooms have air conditioning / heating, safe and minibar. The buffet breakfast is the perfect way to start the day, in our exclusive bar.
Enjoy the best location in Buenos Aires
Transport yourself to your next visit to Buenos Aires enjoying an excellent stay at Hotel Principado.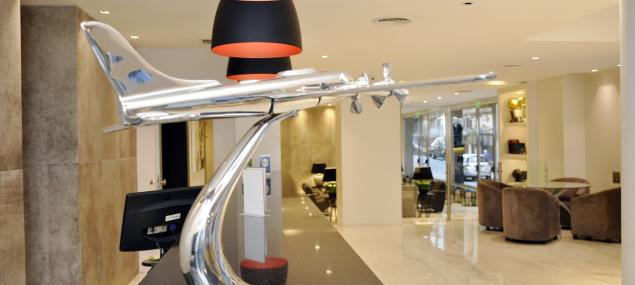 How to get to Principado Downtown Buenos Aires Hotel